SJB Research is a business information specialist providing in-depth and international news and analysis about mobile wallets and near field communication (NFC) technology.
We consult for international clients, publish research reports and market studies and produce NFC World, the leading industry news website for near field communication and associated technologies.
SJB Research is run by Sarah Clark and Mike Clark and is based in Machynlleth, Wales.
Meet the team…
Sarah Clark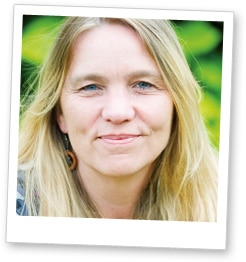 Sarah Clark is the publisher of NFC World. She is a technology business analyst who has been tracking and reporting on the business implications of new payments, retail, mobile and marketing technologies for more than 25 years.
Sarah is the author of many research reports including NFC Business Models, NFC Technologies and Systems and NFC: The Road to Commercial Deployment. She also provides consultancy services to organisations looking to get an expert opinion on the best way to take advantage of the arrival of NFC technology.
Sarah researched and wrote the world's first research report on smart cards in 1986 and started Card Technology Today, which quickly became the leading smart card industry newsletter, in 1989.
She launched the world's first research report and journal covering biometrics — The Biometrics Report and Biometric Technology Today — in 1993 and began publishing the first journal dedicated to loyalty marketing, Customer Loyalty Today, in 1994. Sarah has been tracking and investigating the potential of NFC and allied technologies since 2007.
Rian Boden
Rian Boden is the editor of NFC World. Rian is an NCTJ-qualified journalist with a degree in English from the University of Liverpool. She worked on local newspapers and as a reporter for the Liverpool Echo before she joined SJB Research in 2013.
Rhian 'Rhi' Hughes
Rhi Hughes is SJB's Producer, and is responsible for product delivery and the interface between commercial and editorial activities. Rhi studied at Aberystwyth University, where she attained a degree in Television and Film Studies.
Mike Clark
Mike Clark is responsible for SJB's publishing platforms and technical infrastructure. Mike's varied background takes in video games programming, newspaper publishing, subscription marketing, web development and even penning ministerial briefing notes. He is married to Sarah Clark, and they have worked together since 1991.